Home Pest Control in North Georgia
There's no real one-size-fits-all solution for pest control. Instead, pest control and rodent removal in Blue Ridge, GA need to be approached in an individualized way, to ensure your property is protected and the specific threat of pest invasion is addressed.
Residential & Commercial Pest Control
While some pest control companies in NORTH GEORGIA may only serve residential or commercial properties exclusively, we have the ability to provide service to both. Our solutions are scalable depending on the type of building and the nature of the infestation, meaning you're always going to get a high caliber of service, no matter the situation.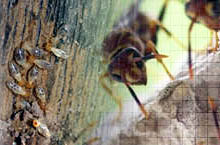 Scheduled Services
In addition to one-time home pest control treatments, we also provide ongoing scheduled services for your convenience. These regular services help provide ongoing protection, for what is for most people one of their greatest investments. Call us to discuss which services are best for you to get the most from your pest control approach.
Our Unique Process
At The Terminator Pest Control Service, we believe in addressing every pest problem in a unique capacity. This means identifying the nature and scope of the infestation, uncovering the variables that led to it, remediating the problem and preventing future infestations from occurring. This thorough approach culminates in better results for all of our clients. Let us show you what we can do for you. Don't forget—we offer free estimates on service!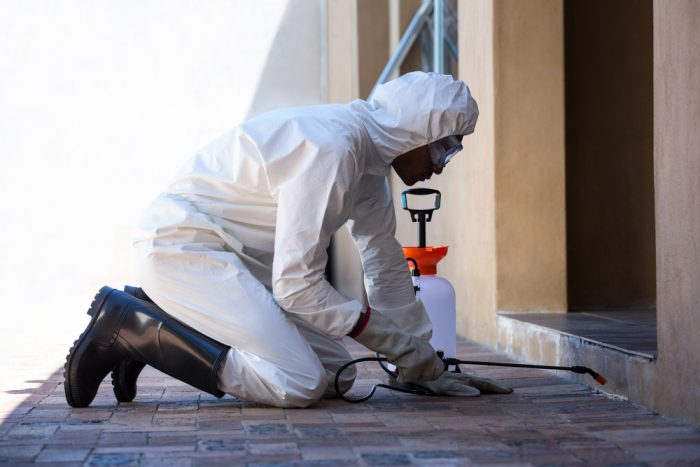 Pest Control, Done Right
Don't let your pest problem get out of hand or fester out of sight. The Terminator Pest Control Service will provide you with complete pest services to help control your pest problem fully and completely, so you can live or work in peace. From ants and bees to spiders and mice, count on us to help eliminate these pests and prohibit them from coming back.